HR Team
Mr. Upender Vanam is a Senior Human Resource leader with over 15 years of rich experience into various HR facets which include Manpower Planning, Recruitment and Selection, Volume Hiring, Employment Branding, Policy implementation, 360º Appraisal System, HRIS, Attendance & Payroll Administration, Employee Relations, Team Management and overseeing overall HR activities. He is an MBA professional from Osmania University, Hyderabad. He is Passionate, Innovative and result oriented HR leader with Growth mindset. He believes in cosmopolitan culture at work place where employees and institutions excel. His exposure has been into entire employee-lifecycle that connects people agenda with institution goals. He is exposed to multi-industry environment with experiences in handling sales workforce, factories, print media and currently into education space.
Mr. Upender Vanam
Senior Manager – HR
Ms. A. Lavanya Dhathri
Assistant Manager – HR
Ms. Lavanya Dhathri, holds an MBA degree specialized in Human Resources from Jawaharlal Nehru Technological University, Hyderabad. With over 12 years of vast experience in HR and Administration roles, she possesses excellent strategic, operational, communicational and interpersonal skills. She is adept at planning and implementing recruitment strategies to attract top talent, coordinating interviews, assessing candidates and collaborating with seniors for seamless transitions. She addresses employee grievances in a smooth manner, ensuring effective resolution. Furthermore, she is competent in handling academic statutory bodies such as JNTUH, AICTE, NBA, NAAC, etc., with ease and confidence.
Mr. Praveen Vishwanadhula pursued Masters in Business Administration from Osmania University. Earlier he worked as an Assistant Administrative Officer in ICFAI Business School, Head Office. He has about 9 years of experience in Human Resources and Administration. He is capable of handling employee life cycle and other roles like, employee leave & attendance, full & final settlement, employee relations & grievances, on-boarding formalities independently.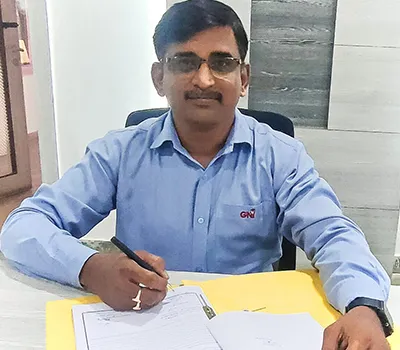 Praveen Vishwanadhula
Senior Executive – HR
Danavat Saida
Executive – HR
Mr. Danavat Saida completed Post Graduation in MBA with HR specialization from Jawaharlal Nehru Technological University, Hyderabad. He has been associated with GNI since 2008. He has over 15 years of extensive and rich experience in handling various HR and administration activities. He is efficient in maintaining employee records, attendance management, leave management, payroll and employee appraisals. He has immense knowledge in handling the works related to statutory bodies i.e. JNTUH, AICTE, PCI, NAAC, NBA, IQAC, NIRF. etc.
He has completed post graduation in MBA (Marketing and HR) from Andhra University with 10 years of experience in Pre and Post Recruitment process, Induction, Attendance and Leave management, Employee Engagement, HR Administration, maintaining Employee records, Grievance Handling, etc.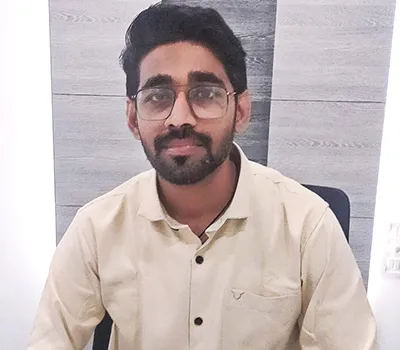 K. Naresh Kumar
Executive – HR
P. Bharath Kumar
Executive – HR
P. Bharath Kumar completed his MBA with Specialization in Human Resources from Osmania University, Hyderabad. He is having 5 years of experience in hiring and on-boarding, employee benefits, payroll, performance tracking methods and maintaining HR records. He is reliable, knowledgeable and highly organized team player with good communication skills, team building and relationship management.
P. Pradeep Kumar has completed post graduation in MBA from Jawaharlal Nehru technological University, Hyderabad, working as a HR Executive having 2 years of experience in carrying out HR functions like Recruitment and Selection, On-boarding and Off-boarding activities, Employee Engagement, Attendance and Leave Management and other HR administrative activities.
P. Pradeep
Executive – HR
Admission Enquiry
Please Tell us your Query